Posts Tagged 'technology'
When Microsoft unleashed the Kinect last fall as an add-on for Xbox 360, hackers and geeks the world over were chomping at the bit to break in and figure out what it can do. That's because the Kinect is a $150 piece of equipment that contains a super sophisticated camera that can detect depth (3D), color, speed and motion, as well as stereophonic microphones that can place sounds in space. As a result it's basically a rudimentary brain that has both sight and sound senses and can capture and respond to the world like a sentient being (almost).
The list of Kinect hacks has been piling up since it was released last November, and it will keep growing thanks to Microsoft's new Kinect Developers kit for Windows (apparently a Mac kit is in the works). Among the coolest developments is motion capture software like Jasper Brekelman's Brekel that enables anyone to create their own mo-cap animations using the Kinect. Here is a preview of "Under the HUD" by Triangle Productions, an animated series using Brekel and Kinect's motion capture capabilities. Although the choreography is not so impressive, they give great insight into how they are using the technology.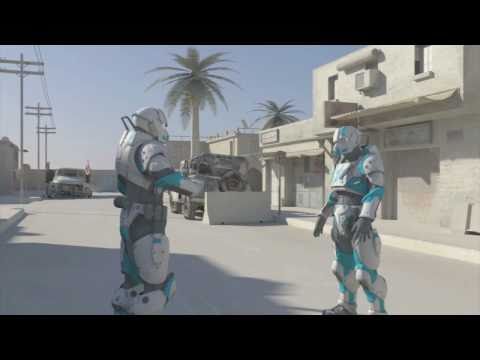 The sensors on the Kinect make it a powerful tool for intermedia performance. Amazing live interactive animations like those of Chunky Move's "Mortal Engine" can be obtained using the Kinect for a tiny fraction of the cost and technological know how. Here is an example of an artful performance with live video projections using a Kinect developed by the media and design firm 1024 Architecture.
http://www.vimeo.com/21308228
There have been many technological precedents to the Kinect, but for a much higher price tag. In the dance world this kind of technology was formerly only available to universities and world class dance companies with loads of funding. The prototype of Kinect's camera and microphone alone cost $30,000! How can Microsoft charge only $150 for the same technology? Well the answer is in the popularity of the device, which has already sold 10 million units and counting.
The fact that this device is called Kinect and was designed to track the motion of the human body seems to be a dream come true for dance artists and movers. I can't wait to see what artists and geeks will come up with next.
To learn more and see loads of videos about hacks for the Kinect go to: Kinecthacks.net
The traditional dance company model is exploding apart and a hybrid chimera is being born out of its ashes. These new dance companies are really production companies made up of interdisciplinary collaborators that do it all from making high end videos to performance pieces to working for fashion photographers, music artists, and ad agencies. But most of all this new dance company model lives and breathes on the internet through tweets, blogs, photo streams and video channels that keep an active community of fans, followers and audience members engaged and excited for more.
Here are two new dance companies based in Brooklyn that are at the cutting edge of this emerging paradigm.
DANCELEN(D)S is a non-profit production company that specializes in dance film. Artistic Director Jennifer Madison heads up a collective of artists to create movement-based films and documentaries as well as provide creative services for commercial productions.
http://www.vimeo.com/22990710
"manoeuvres" by DANCELEN(D)S, featuring Valentine Norton's Project Valentine Dance Crew
Indelible Dance Company calls itself "a dance company in HD." Mysterious and bold, their website is simply a page of their videos and photos to date. What is so innovative is not the quantity of their output, but the quality of what they make. Each video and photo project is exquisitely wrought, finely composed and emits sexy, smart, classiness.
http://www.vimeo.com/12002970
"Check Out My Leggings" by Indelible Dance
Each of these companies has embraced collaboration at the core of their creative process, and they go for the best collaborators they can find. Thus DANCELEN(D)S created a video look book for fashion designer Rachel Roy in which dancers move in clothing from her new collection, and Indelible Dance created an entire evening length performance around a design concept by Mary Huang to create sound-sensitive costumes made of light to portray the Big Bang Theory.
For the longest time, only a handful of dance companies embraced technology and collaboration in such a fundamental way. To do so required huge sums of money or technical wizardry make your own gear, such as Troika Ranch's Isadora software that enabled dancers to trigger sound and video with their muscles. Today high-end photography and video is cheap to make and can be distributed all around the world for free on the internet. Fundraising sites such as Kickstarter allow artists to find and cultivate supporters beyond their personal networks and capture many microdonations to reach their large financial goals. New generations of dancers who grew up with these tools have entered the field and they are beginning to show us how dance will evolve in the 21st Century. What is most surprising about their revelations is that dance may be naturally dying off as a separate and distinguishable art form, instead it is merging with everything else into one interconnected web of creative life.
To learn about more artists and companies embracing this new model check out:
Curious about 3D dance filmmaking? Check out this 6 minute FORA.tv video by Jacob's Pillow Dance for an introductory primer.  Award-winning filmmakers Marlene Millar and Philip Szporer of Mouvement Perpétuel share their artistic approach and production process using visual examples from their current collaboration with choreographer Crystal Pite and the National Film Board of Canada.  Millar and Szporer describe how a 3D camera works, share their 3D story boards, take us inside the green screen studio with the dancers, and discuss why they are interested in the challenge of creating a stereoscopic experimental dance film incorporating animation.
Can 3D dance film change how audiences experience and participate in dance? What do you think? Comments and links to other 3D dance film insights welcomed.
Tim Cynova (Deputy Director Fractured Atlas) and Sydney Skybetter (Co-Founder Design Brooklyn) have teamed up to create a new uStream video broadcast titled Sky/Nova:15.
Sky/Nova:15 will be streaming conversations centered around dance/arts, media/culture, and technology with the occasional absurdity (Arts administrator trading cards? Astronaut ice cream and hover chairs as part of the arts-going experience in 75 years?).  This week Sky/Nova:15 will be microbroadcasting from the 2010 Dance/USA national conference in Washington, D.C. June 16-19.  Expect a handful of special interviews from the ranks of national and international Dancilluminati (dance world rock stars).
Video, live webchat and archived episodes are available at http://www.ustream.tv/channel/skynova15. You can also view via iPhones/Androids by downloading the free Ustream Viewer app.
Here are the "showtimes":
Wednesday, June 16, 5:15-5:30PM, "Afternoon Anarchy …and Cocktails"
Thursday, June 17, 8:30-8:45AM, Morning Coffee
Thursday, June 17, 6:15-6:30PM, "Afternoon Anarchy …and Cocktails"
Friday, June 18, 8:30-8:45AM, Morning Coffee
Friday, June 18, 5:30-5:45PM, "Afternoon Anarchy …and Cocktails"
Saturday, June 19, 8:30-8:45AM, Morning Coffee (and maybe Mimosas)
Guests and updates will be announced on Twitter via @SkyNova15
WHY CHOREOGRAPHERS SHOULD TWITTER
By Lisa Niedermeyer
I AM ADDICTED TO TWITTER AND HAVE BEEN TRYING TO FIGURE OUT WHY.  It came to me at 2:30 A.M.
I am a choreographer, therefore when it comes to structure that can be experimented with, in seemingly infinite ways…sign me up.
Choreographers who understand the value of SELF-IMPOSED LIMITATIONS will appreciate Twitter's "micro-blogging" limit of 140 characters. It is a fascinating challenge to communicate something potent, funny or informative in a sentence or less.
INSTANT FEEDBACK.
A definite factor in my addiction is the ability to track (instantly) responses to my posts. We don't get that as choreographers very often. With bit.ly (a tool that allows you to "shorten, share, and track your links") I am able to see which posts are duds and which are viral. I'm not saying I want an audience member to immediately tell me if my work engaged them or not, but in this format it is definitely an absorbing factor. 
THEME AND VARIATION.
The Twitter community is world wide. I want a vast range of people to discover my posts about the work I am doing as a choreographer and (hopefully) be interested. Each word inside a twitter post is searchable. You can also utilize keywords by "hashing" in front of them. For example #videodance #nonprofit #freetickets. The challenge is to create multiple posts around a specific "theme" using variations of words and keywords to optimize many different people discovering your feed.
DIFFERING ENTRY POINTS.
Installations, site specific work, and performances that cycle are often playing with differing entry points for the audience into choreography. Twitter feeds are never static, the order of your posts is continuously affected by your community's simultaneous posts.
Recently I posted an entire dance review in Twitter-bite-sized pieces spread out over the course of 24 hrs, with an active link to the full article in each tweet. For the sake of experimentation I created many pieces of something seemingly out of order/context to see if it engaged one to look for the larger picture.
NEW TOOLS.
Since Twitter has reached critical mass new tools are continously being created for the platform.  Perhaps most intriguing is relative newcomer Twiddeo, video for twitter.
NEW LANGUAGE.   Choreographers are dedicated to experimenting with movement language and are often adept at learning new movement languages thru improvisation (rather than just instruction). To "cyber civilians" Twitter feeds can look like a Wall Street ticker tape or the coding for the Matrix. Don't let this intimidate you, once you jump in and start improvising, observing, testing the language, you will be confident in no time (or right about 2:30 am after your first Twitter marathon).
Are you a choreographer or media artist? Have you been experimenting with structure on Twitter? What has been successful or interesting for you?  We'd love to hear about your experiences and success stories promoting dance through video on Twitter.
Do you share your original dance videos on twitter?
Share your original dance videos on twitter with us @MovementMediaNY and we'll Re-tweet (RT)!
Movement Media wants to help increase your online viewing audience by promoting your work.  Feel free to nominate the work of others on Twitter, and we'll also RT those videos.
If you don't have videos on Twitter, but you would like to view more video dances, you can follow Movement Media on Twitter to stay current with the artists and videos we feature.
Follow MovementMediaNY on Twitter and stay up-to-date on events such as Movement Media's screenings, festivals, workshops, and webinars.  You can also stay up-to-date on the weekly videodances and artists we feature on our new Video Dance Channel on YouTube in our  FilmingDance4web Playlists!
As many artists feature their work on YouTube, Movement Media promotes artist videos on our YouTube channel as well.  Contact us to let us know about YouTube videos that we could feature for you.  Share your own dance promo videos, your videodances, or nominate other videodances you've seen on YouTube to share with our online audience.
On FilmingDance4web, we feature dancers, dance companies, choreographers, film directors, video artists, and animation in our playlists.  Playlists inlcude Movement Media's Favorite Videodances, Featured Artists, Featured Countries, Cheap Digital Recorder Art, Cell Phone Videodances, Aerial Dance, Gymnastics & Acrobatics, Trampoline, Fire performers, and more.  We celebrate all forms of dance and videodances.  Tune in and enjoy!
We look forward to sharing your videos through Retweets and showcasing your work on our YouTube Video Dance Channel, FilmingDance4web.